Andrea Gómez, is the new real estate advisor of our Nativu East office. Andrea specializes in the Sabanilla area, Tres Rios and surroundings. She has been a resident of this area for many years, which allows her to have a broad knowledge on this particular market. Andrea will be at your disposal for property search, price advice and support in legal processes. The real estate market offers a great variety of options to invest in the eastern area of San Jose.
I'm very grateful to find a sector where I feel so comfortable to work supporting each of my clients, taking the service to something beyond a transaction.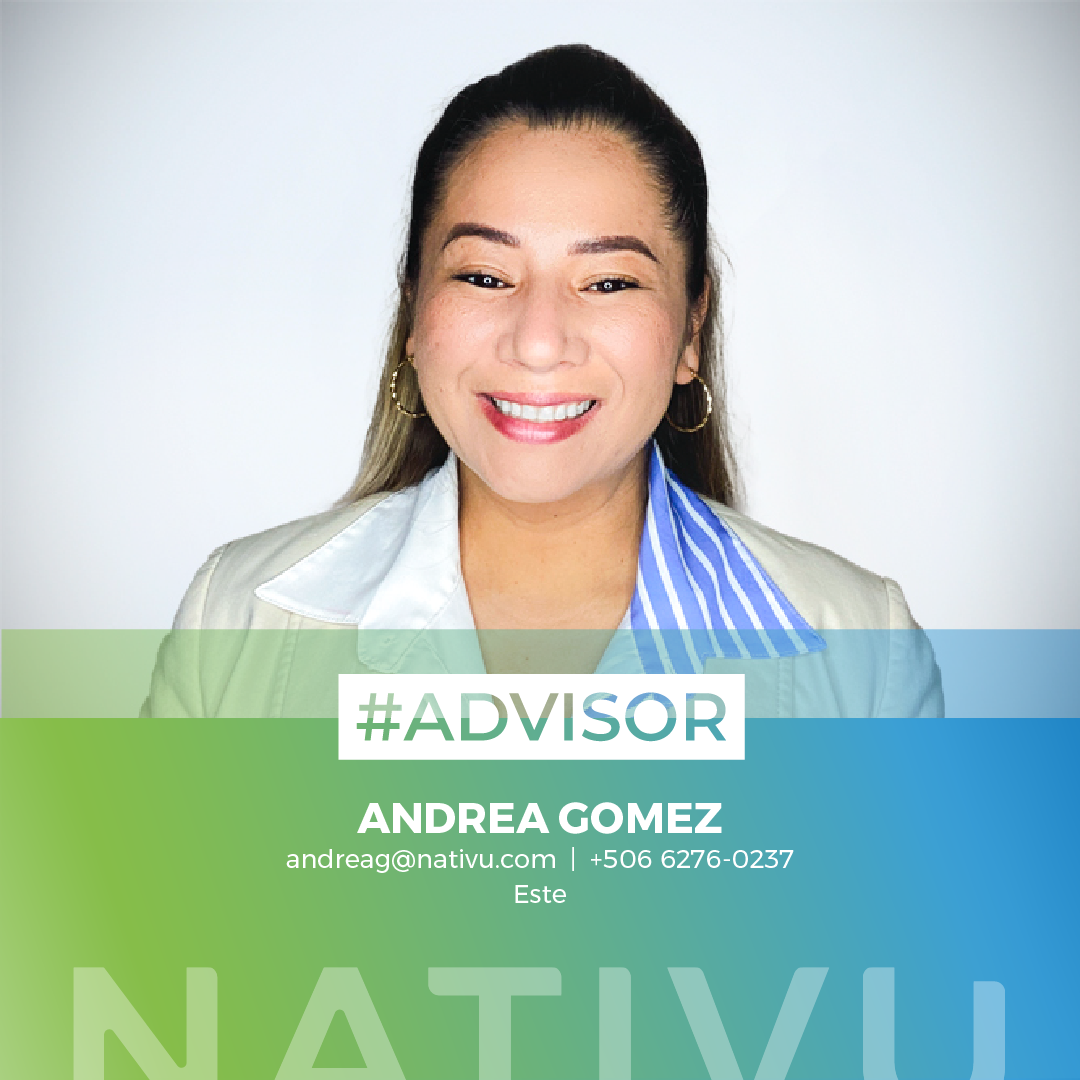 Andrea is a dynamic and proactive person, willing to be present at every stage of your process. Whether it is to find the property that fits perfectly to what you are looking for or to place every property in the right market.
In the following video, you can learn more about Andrea, what she likes most about being a real estate consultant and the characteristics that make her the best choice as a broker.
If you would like to learn more about Andrea Gomez, the properties she represents and how she can help you, please do not hesitate to contact her.