Benjamín Chaves is the new real estate advisor  of our Nativu Cartago office. Benjamin is from Turrialba and like a good Cartago, he knows the area and the wonderful features that make Cartago the best place to live.
The Cartago area has a very dynamic real estate market, with different areas that offer options for all tastes and budgets.
The greatest satisfaction in life is helping others find their joy.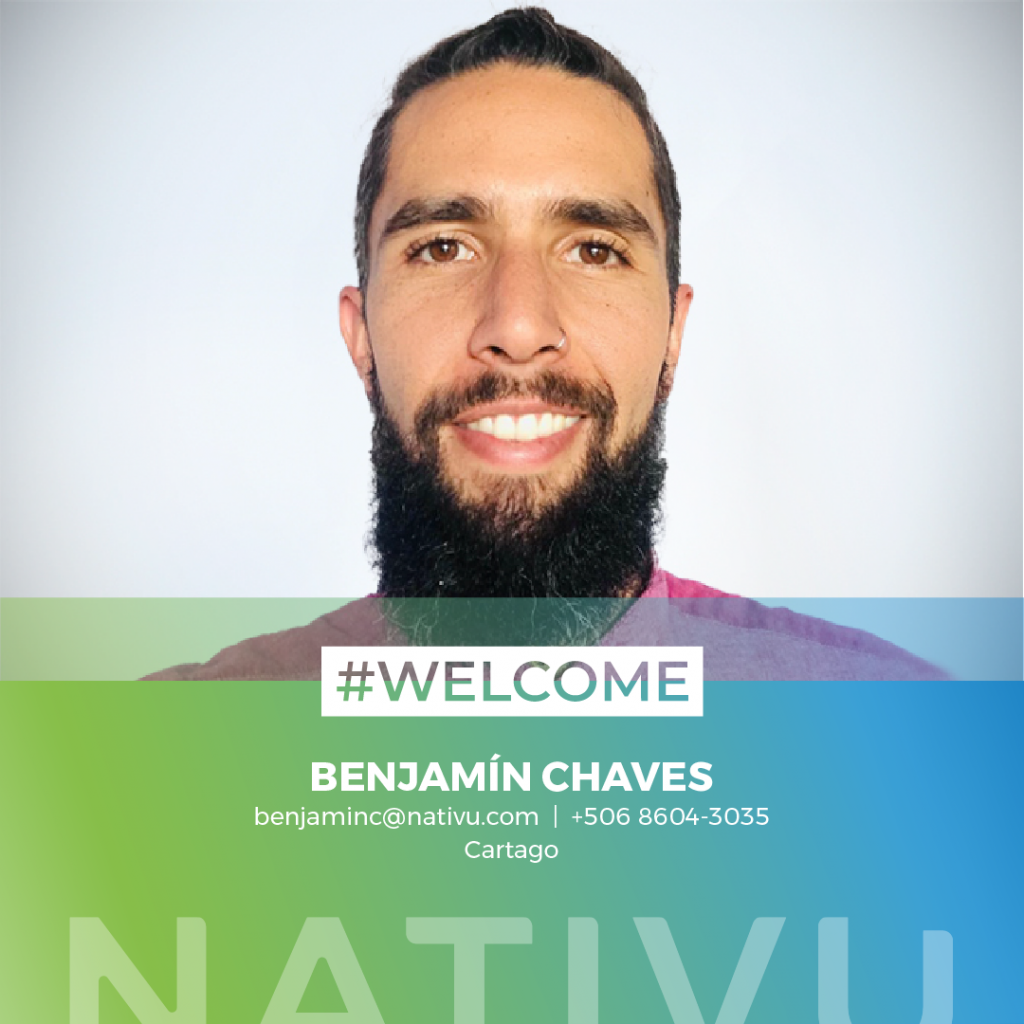 Characterized by being a charismatic person, full of energy and with all the willingness to help you find the property of your dreams, in the following video, you can learn more about Benjamín, what he likes most about being a real estate advisor and the characteristics that make him the best option as a broker.
If you like more information about Benjamín Chaves, the properties he represents and how he can help you make a successful transaction, do not hesitate to contact him.