Digital nomads are becoming more common; thousands of people enjoy the profits to work remotely from anywhere in the world. The perfect balance between traveling to incredible places and being able to continue generating income is one of the main benefits of this lifestyle. Working in a different place every day helps creativity and performance in the profession, but also to meet new people and places; That is why in this article we tell you what are the benefits of being a Digital Nomad in Costa Rica.
Benefits of being a Digital Nomad in Costa Rica
Costa Rica is an amazing country, surrounded by nature and with perfect options for those who work remotely. One of the main benefits for Digital Nomads is that Law 9996 was recently approved and it grants specific benefits to those who have the country as their destination.
The "Digital Nomad Visa" is part of a new category of stay that seeks to attract remote workers to the country, providing legal security and incentives to those foreigners and companies that choose Costa Rica as their headquarters.
This law will grant one-year permits in Costa Rica for qualified remote workers. The Digital Nomad Visa is granted for one year, renewable for an additional year if the beneficiary has remained in the country for a minimum of 180 days.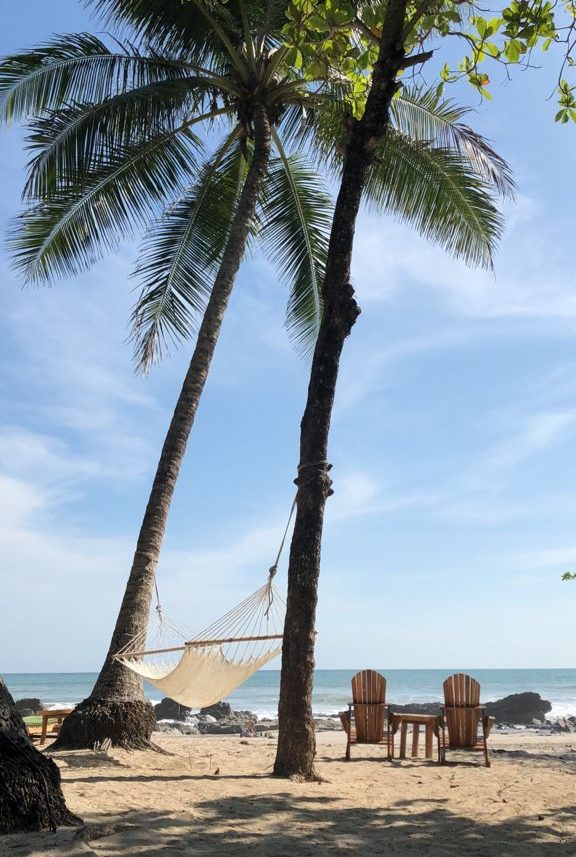 Requirements for the Digital Nomad Visa
Proof of stable monthly salary, fixed income or average monthly income, during the last year, for an amount equal to or greater than $3,000.
If the applicant chooses to request benefits for their family group, the income may be combined with that of a spouse or one of the other family members and must in that case reach the sum of $4,000. In any case, it must be income that can continue to be received even if the person is not in their country of origin.
Obtain a medical insurance policy that covers the applicant during their entire stay in Costa Rica. The Dirección General de Migración y Extranjería (Immigration Office) will determine the minimum conditions or coverage that this policy must have.
Make a single payment for the granting of a non-resident visa, as a Remote Worker or Service Provider. The amount has not yet been determined.
Any other requirement derived from the General Migration Law and the Migration Law No. 8764. (You can read more here.)
"The digital nomad market will continue to grow and Costa Rica is positioning itself as one of the best destinations in the world. We have everything they are looking for to live Pura vida."
Adaptability: Traveling constantly pushes people out of their comfort zone, developing adaptability skills to different situations, customs and climates. The human brain needs situations that motivate changes in order to develop and maintain healthy neurological connections.
Time Management: Being a digital nomad has the advantage that the days can be accommodated as desired. Remote work allows better management of working hours and days, allowing more time to be spent on those things and people we love.
Productivity: Exploring new places and new working conditions allows people to be more productive, increasing their creativity. Neuroscience has said that the concept of digital nomad promotes healthy relationships and experiences that increase intuition and improve the development of ideas and projects.
Travel, friends and nature!: Working remotely in Costa Rica allows you to live incredible experiences, meet new people and enjoy ¡pura vida! It does not matter if it is on the beach, in the mountains or in the city, this is the perfect country to achieve a balance between good life and work.
Currently about 16% of all companies in the world are developed completely remotely. Standford University indicated in a study carried out in 2020, that the productive development of people who work from home increased by 22%, due to the fact that there are fewer distractions, in addition, people have more time to spend with family, exercising and improving their quality of life, hence improving the motivation whiting the work environment.
Get to know Become Nosara!
The perfect balance between work and life
Become Nosara is a condominium complex with a co-working center, but more than that, it is the opportunity to live a life worth living. One that you can enjoy but at the same time has all the tools and space you need to be a digital nomad in Costa Rica.
Together with an architecture and interior design company, this space full of life was created, taking care of every detail and involving nature every step of the way.
A set of condominiums divided into three three-story towers, with a total of 60 apartments each: 42 apartments with 2 bedrooms and 18 apartments with one bedroom; all of them with balconies to appreciate the natural beauty. Located on a 13,600 m2 lot, the complex adjoins the main street of Nosara, between the entrance of Guiones and the main town of Nosara. The apartments are very spacious with exquisite interior design and will be delivered fully furnished.
Includes high-end and low-energy appliances, such as a refrigerator, stove, dishwasher, microwave, washer and dryer. We have two types of apartments, one bedroom and two bedrooms. Read more about the apartments here.