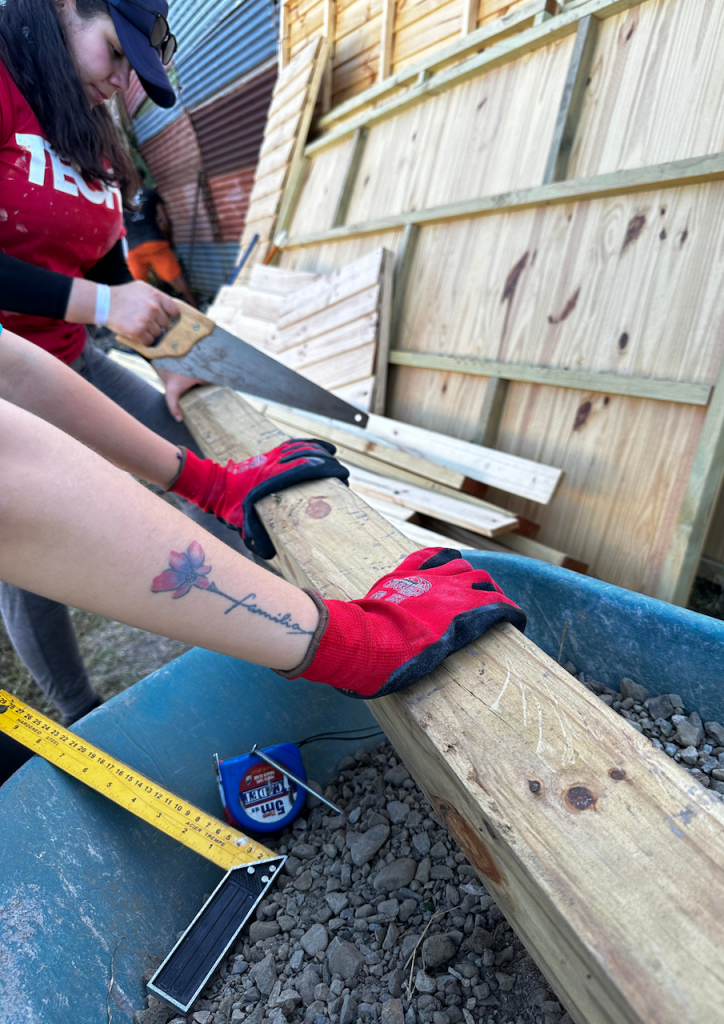 Join a good cause!
Housing is essential, as it provides a safe and stable place where people can live, work and raise their families. Access to decent housing is essential for the realization of other human rights, such as education, health and work.
That is why Nativu joined TECHO with the objective of improving the housing conditions of the Bendición De Dios community, known as "Los Huevitos" with around 300 families, 1,200 people and almost 600 children. The activity will take place on April 22 and 23, 2023.
The objective of this project is to attend to the emergency in the Bendición de Diós community where 35 families lost their homes in December and February in fires.
How can you help?
The goal is to build emergency houses in the Bendición De Dios community in Alajuela. This type of housing is the only model allowed to be built on the land where the community is currently located.
Emergency houses are prefabricated in wood, which allows their construction in a limited time. They are run by the families that receive the house and a group of volunteers. These projects improve the habitability conditions of families that for various reasons have lost access to decent housing.
Sign up for house building on April 22 and 23!