In Costa Rica, national parks are key in the protection and preservation of biodiversity. Manuel Antonio, Carara and San Lucas Island in the Pacific coast of our country are home to natural beauty. Many national and foreign tourists visit them throughout the year.
The junction between the mountains and the beach give a great variety of topography, climates, environments and of course, the sighting of numerous species typical of the area.
National parks host and protect our biodiversity. By visiting and learning from them, you can experience the Costa Rica's true legacy: its national parks!
Manuel Antonio National Park
Manuel Antonio National Park is one of the most popular parks inside and outside of Costa Rica. According to Forbes magazine, it is the eighth most beautiful place in the world. Characterized by a very humid tropical forest where endangered species of flora and fauna coexist, a mangrove swamp, marine environments, islands and a 14-hectare lagoon.
It has an area of 1,983 ha of terrestrial space and 55,000 ha of maritime zone. Dedicated to conservation, research and ecotourism oriented towards environmental education.
Some of the main tourist spots are: Punta Catedral, Cascada, Mirador, Espadilla Beach, Manuel Antonio Beach, Congos, Playas Gemelas, Puerto Escondido, Manglar and Perezosos trail. It has easy access to everyone and has multiple entertainment options.
The most common species of flora within the primary forest are: guácimo colorado, pilón, cedro maría, guapinol blanco, surá, guapinol negro, árbol maderable in danger of extinction, lechoso, cenízaro and ceiba. And approximately 352 species of birds, 109 species of mammals and an great variety of maritime fauna.
Manuel Antonio beach was rated in previous years as the best beach in Central America according to the "Travellers Choice" of the Tripadvisor website.
Carara National Park
Carara National Park is located between the cantons of Turrubares and Garabito. It protects the watershed of the Río Grande de Tárcoles, near Orotina, and includes one of the largest remaining populations of scarlet macaws in the country.
There are three types habitats in this region: the tropical humid forest transition to perhumid, the very humid tropical forest transition to humid and the very humid premontane forest with its basal transition to perhumid.
Carara has several ecosystems such as swamps, lagoons and gallery, secondary and primary forests. The swamps are formed by the seasonal flooding of the Río Grande de Tárcoles. And the trail has resources to facilitate independent access for people with mobility and special needs.
San Lucas Island National Park
San Lucas Island National Park is located in the Gulf of Nicoya. San Lucas is known for its former prison, which operated between 1873 and 1991. After its closure, was established as a wildlife refugee, which was later declared a national park. The former prison facilities are now a historical center.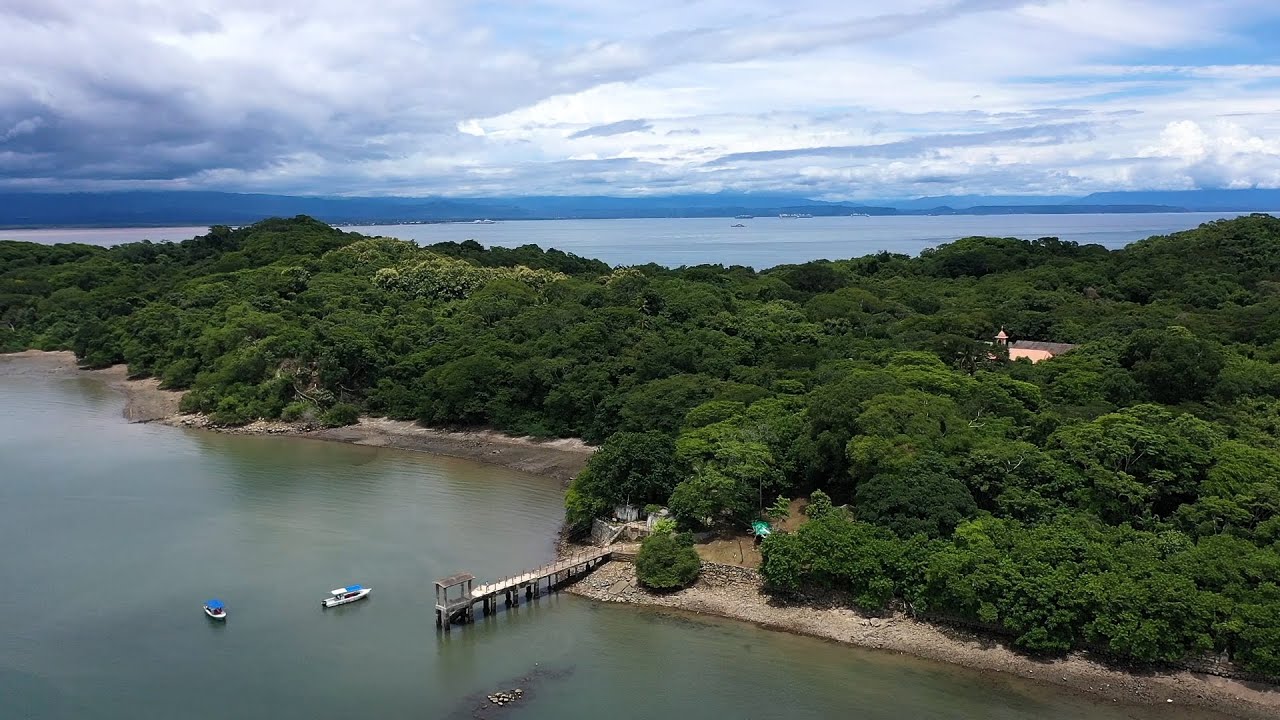 San Lucas Island has even served as the setting for several literary works; a great example is the novel "La Isla de los Hombres Solos" by José León Sánchez, a writer who spent several years serving a sentence in this facilities.
Currently under the administration of MINAE, the island has become a national park that protects the flora and fauna of the region. With the help of non-governmental organizations, efforts are being made to repopulate the island with species that were lost long ago due to hunting. White-tailed deer, iguanas, peccaries, curassows, congos and other species have been released freely.
These three Costa Rica National Parks are tourist options to go on a weekend or even a day trip. This way you can have a good time while supporting the conservation of the local flora and fauna.
The Pacific coast of Costa Rica is also in constant development, so if you want to invest in a coastal area, close to the city and with all the facilities and access, do not hesitate to see our portfolio of properties and contact our specialized advisors.