If you are planning to sell an inherited property, the process prior to this transaction will depend on whether a testament exists or not and depending on this context you will have to carry out a series of specific procedures.
A testament is a voluntary declaration of a person expressing his will and wants to be done with his property after his death; it is a solemn act subject to certain requirements of form and in which the institution of an heir is necessarily stated.
Selling if there is a testament
When there is a testament what must be done is a probate process, which is the procedure of probate of the testament. In this process a jurisdictional authority conducts an investigation of the property of the deceased person, the payment of debts if any, the identification of the heirs, and the distribution of the property among them.
Most of the work is actually done by a personal representative of the deceased, usually a relative or friend, with the assistance of an attorney and an accountant, and possibly one or more experts.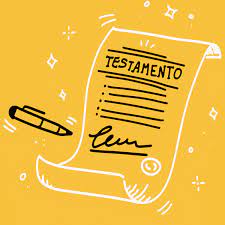 Requirements:
Certified copy of the death certificate

Civil registration of the deceased

Marriage certificate if any

Copies of public deeds of the assets

Certificates of freedom and tradition
Afterwards, you must pay the Ley del Impuesto de Beneficencia to the municipality where the house is located. Once this procedure is done, you must register the property at the National Registry Office, in the real estate registry section.
"A house cannot be sold before these procedures, because if the property is not part of your estate you cannot dispose of it."
In the absence of a testament
If the deceased did not leave a written document stating how the assets are to be distributed, the heirs must initiate an intestate succession proceeding.
"Intestate succession is a document issued by a judge in which some people who meet the established requirements can be declared heirs when the person dies without leaving a testament. This procedure is also known as declaratory of heirs."
In case the interested parties agree on the distribution of the assets, they must go to a lawyer's office and file a notarial deed on how the inherited assets are to be distributed.
However, if there is no consensus between the parties, a judicial process of inheritance division must be carried out. When the distribution of assets is formalized, the agreed upon must be carried out within the time established by the jurisdictional authority.

Understanding what is involved in a transaction such as the sale of an inherited property will make the process simpler, full of harmony and good understanding. Sometimes when the heirs fail to reach an agreement on the distribution of the inheritance, conflicts arise that make the process very complex. The above information will help you in both contexts.