Urban art or Street art is a branch that through various styles, fuses the creativity of talented artists with big cities. Alexander Lopez known as Rylyuk is an artist who over the years has used the communities of Costa Rica as his canvas. For 6 years, this talented painter turned his life around to paint murals that turn simplicity into beauty.
I never stop doing things, inventing and grabbing what I have at hand to make art.
The beginning
Before fully devoting himself to being an artist, Rylyuk worked in a call center. However, passion and talent have always been present in his life. Alexander told us that at first, he went out to paint at night for fear of having problems with the police or with the other neighbors.
As it evolved, the energy and environment were changed. People noticed the art and motivated the artist to continue to fill the community with color, making donations of paintings and even small hires.
Today, 6 years after those nights, Rylyuk brings happiness, color and experiences to communities across the country, working with social welfare projects and reclaiming public space.
The impact of street art
Art is potential, it is culture and it is social development. Street art is in public spaces such as walls, buildings, highways or sidewalks. It is visual art created in public places to be part of everyday life.
That is why the project of the light poles was the beginning of a paradigm shift. Now not only is art part of the daily life of hundreds of people who walk and enjoy incredible murals, but urban art began to evolve in Costa Rica.
A few years ago it seemed like it was just a bit of graffiti, but thanks to Rylyuk and his talent, street art is in small spaces that embellish the monotony of the city, enhancing the experience of people who find inspiration in their communities.
Street art changes lives, allows you to explore the world as a creative space where all people can be part of a great change, building cities and urbanizations in different ways.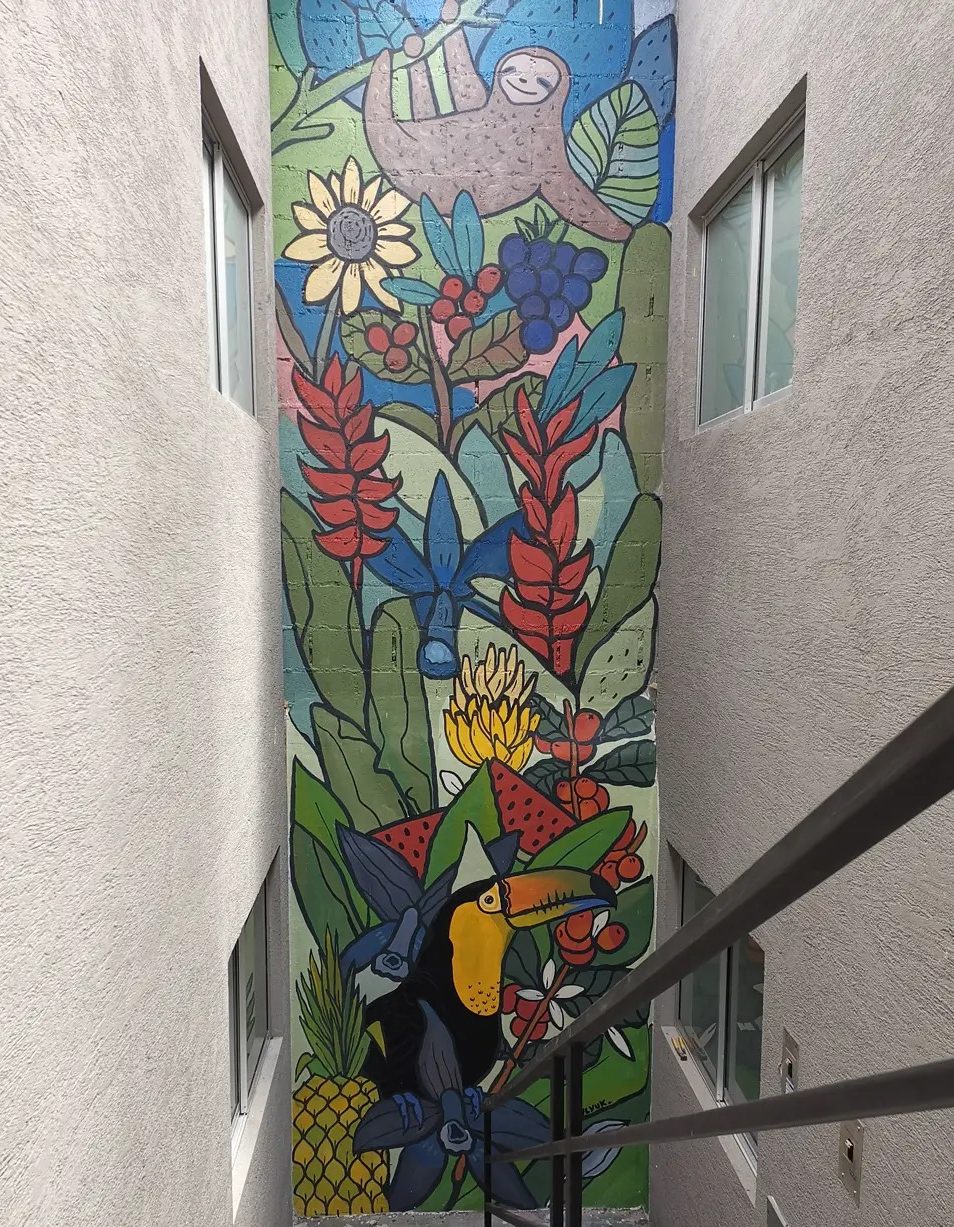 Nature & Inspiration
Although street art is commonly linked to political positions, Rylyuk has changed the game, finding inspiration in nature and the beauty of flora and fauna. His works include complex artistic expressions where animals and ecosystems are the protagonists.
It is important to take into account the value that these works bring, because each of them, in addition to beautifying the spaces, manage to change the perception about art in our country. Culture in Costa Rica has great exponents who day by day work to excel in a society that does not value enough the social, political, economic and cultural contribution of art.
It is our job to make visible the talent of these generations of painters, musicians, dancers and actors who put love and dedication into each of their works to convey a message.
At Nativu, we work  to be an active part of the community. This is why each of our advisors are residents of the area they represent. If you are interested in learning about investment options in Costa Rica, do not hesitate to visit our portfolio of properties.