Get to know Felipe Pozuelo who becomes the new consultant for the Nativu team and will represent the Guanacaste area. For him the process of buying, selling or renting a property is extremely important and this is why he decided to become a real estate consultant.
Adrenaline and challenges are an essential part of his life and he hopes to guide each of his clients in any important decision. His work style is dynamic as he prefers to get to know the community and the people to better understand future projects.
He likes to facilitate a process where both parties win. For him, buying a house or property goes beyond a transaction, it depends on the lifestyle and happiness of each person.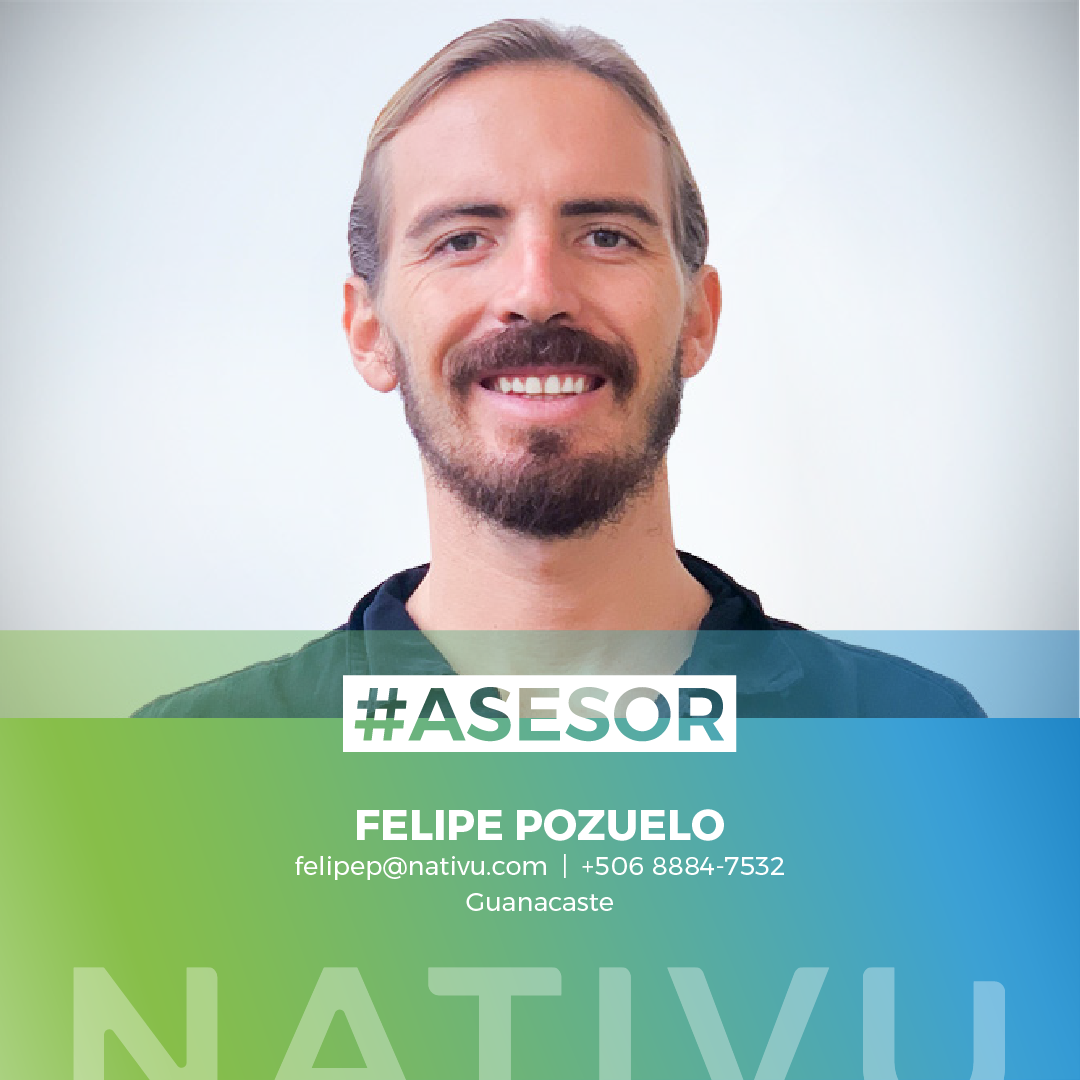 "The real estate market has had great growth in Guiones, which means great opportunity for both buyers and sellers. I studied industrial engineering and am a BPA in sustainable business and innovation. This will help me to put it to work for you in every real estate advisory and property transaction."
If you would like more information about buying or selling a property in Guanacaste, you can contact Felipe Pozuelo. His proactive attitude in his work will help you achieve the best transaction.
Here you can see the property portfolio of Felipe Pozuelo.