Everyday more and more families enjoy sharing a moment of relaxation, leisure and tranquility outside the city. For those who are looking for hotel options near the mountains or rural areas, where the agglomeration of people is less and there is a more peaceful atmosphere; rustic hotels are a their option. Most of them have a small number of rooms, spaces surrounded by nature, even close to rivers, with trails and ecotourism activities.
Mountain hotels are located in rural areas. They are usually traditional buildings that have been rehabilitated and sometimes include or are close to farms and natural landscapes.
Their infrastructure has a rustic style, which is linked to the natural environment, but their state of conservation is better. The internal facilities have the necessary amenities. This means, types of rooms that can accommodate families, couples or tourists. It has all the basic services, where the visitor has the full satisfaction of being comfortable.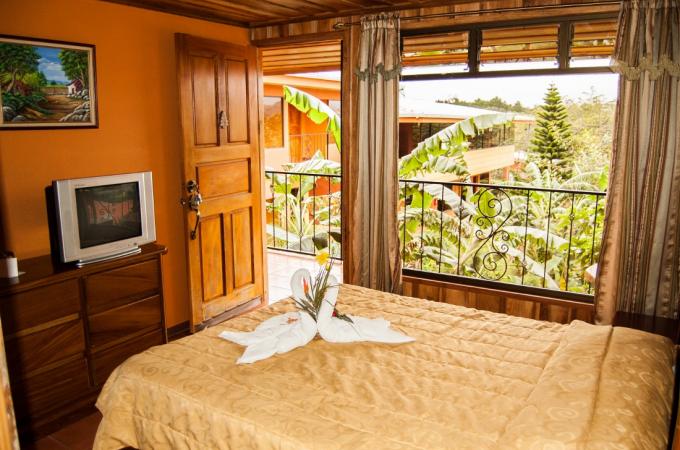 Benefits of rustic hotels
The size is usually small: it is characterized by having around 50 rooms, since most of the stays are of short duration and for an idle public.

The design of boutique-rustic hotels must be clearly distinguished by its innovation but also by the combination of traditional mountain elements, which give it a transgressive air.

Personalized service and privacy are other basic aspects of this type of establishment.
Comfort and charm: A rural hotel is immersed in the middle of nature. But this does not mean that it should not offer all the comfort you can imagine. The bed, the facilities and other spaces must make it feel special.
Commitment to the environment: When choosing a different rural hotel, you must take into account that your activity, as well as the activity of the hotel, do not have a negative impact on the surrounding environment.
Unique nature to enjoy: it must be located in a unique natural environment, in order to find that calm and tranquility. The hotel must be integrated into nature, forming part of the natural landscape.
Activities for all tastes and exclusive events: Some of the activities that may be offered will be related to relaxation, healthy sports or ecotourism, beyond hiking or mountain biking. Activities you will enjoy.
Costa Rica is surrounded by areas that meet the requirements and characteristics to invest and create rustic hotels for the enjoyment of many people. The highlands of Cartago, Grecia, Guanacaste, among other cities are highly sought after for this type of investment.