For more than 200 years, Costa Rica has celebrated becoming a sovereign and independent country!
At Nativu, we believe in local development and the impact of purposeful decisions; that ir why, to celebrate this September 15, our team came together to tell what we like most about living in this incredible country.
#WeAreLocal is an important part of us, because we believe in the power and importance of our communities. And to commemorate this patriotic month, we want to highlight the potential of the people who come together every day so that Costa Rica is a country where we all find a place. By leading with good example we can be an active part of the community and local development.
For us Costa Rica is biodiversity, nature, unity, solidarity, opportunities, culture, it is love for what we do, happy families and communities that inspire.
This story reminds us of the value of perseverance! Amalia is a world-class athlete, neighbor of Santa Ana, who despite the difficult change she had to face due to a degenerative disease, decided to take it as an opportunity and is now the greatest exponent of this sport in our country. Her story reminds us that although life has ups and downs, determination and discipline can achieve everything.
The life of Don Gerardo Montoya has been marked by traditions, art and family. Its history dates back to the first decades of the last century when his grandfather Pedro Arias, began with the creation of masquerades in the community of Escazú. This san antonio family has been characterized by its dedication to making traditional Costa Rican masquerades. The contribution of these artisans has marked the local culture for almost 100 years.
The history of Costa Rican Art has several years of experience and many talented artists who have left their mark and others who continue to build it. Magda Córdoba is an artist born in Grecia who, with different techniques and a lot of passion, is recognized worldwide for her incredible pieces, proving that dreams do come true!
At Nativu, community is a pillar in the development of our work. The best thing about being local, is that every action we do is aimed at contributing to the people who together day by day build a simple place into an incredible one.
#WeAreLocal is part of Nativu because we believe in the potential we have when we work together. Our advisors are residents of the area they represent, because we are an active part of the community and they are willing to help you in every project and dream you have.
#WeAreLocal #WeAreGlobal – NATIVU can assist you anywhere in the world. As an affiliate in Costa Rica of Leading Real Estate Companies of the World™,  NATIVU advisors have access to the highest caliber of real estate professionals in over 70 countries and across six continents with 565 Associates and 4,300 offices Worldwide. Read more about NATIVU GLOBAL –>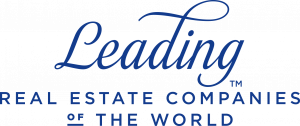 Happy Independence Day from Costa Rica from the Nativu team!